It took me three tries, but I finally got the right measurements on the pie panels on top of the dome. I used the same measurements on my C&D dome as are used on the 300mm dome. Once I figured that out I used the wrap-around template and a homemade tracing jig to finish up the side panels.
I made the horizontal lines with a couple of jigs made from some scrap styrene. The vertical lines on the pie panels were made with a star pattern paper template. The vertical lines on the side panels were made from the wrap-around paper templates and drawn with a straight edge.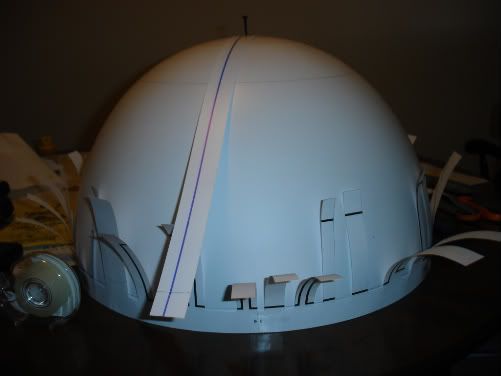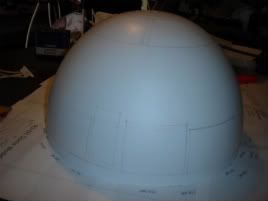 I also got my Rockler bearing and pre-aged bronze braded hose for when I get around to making R2's feet.